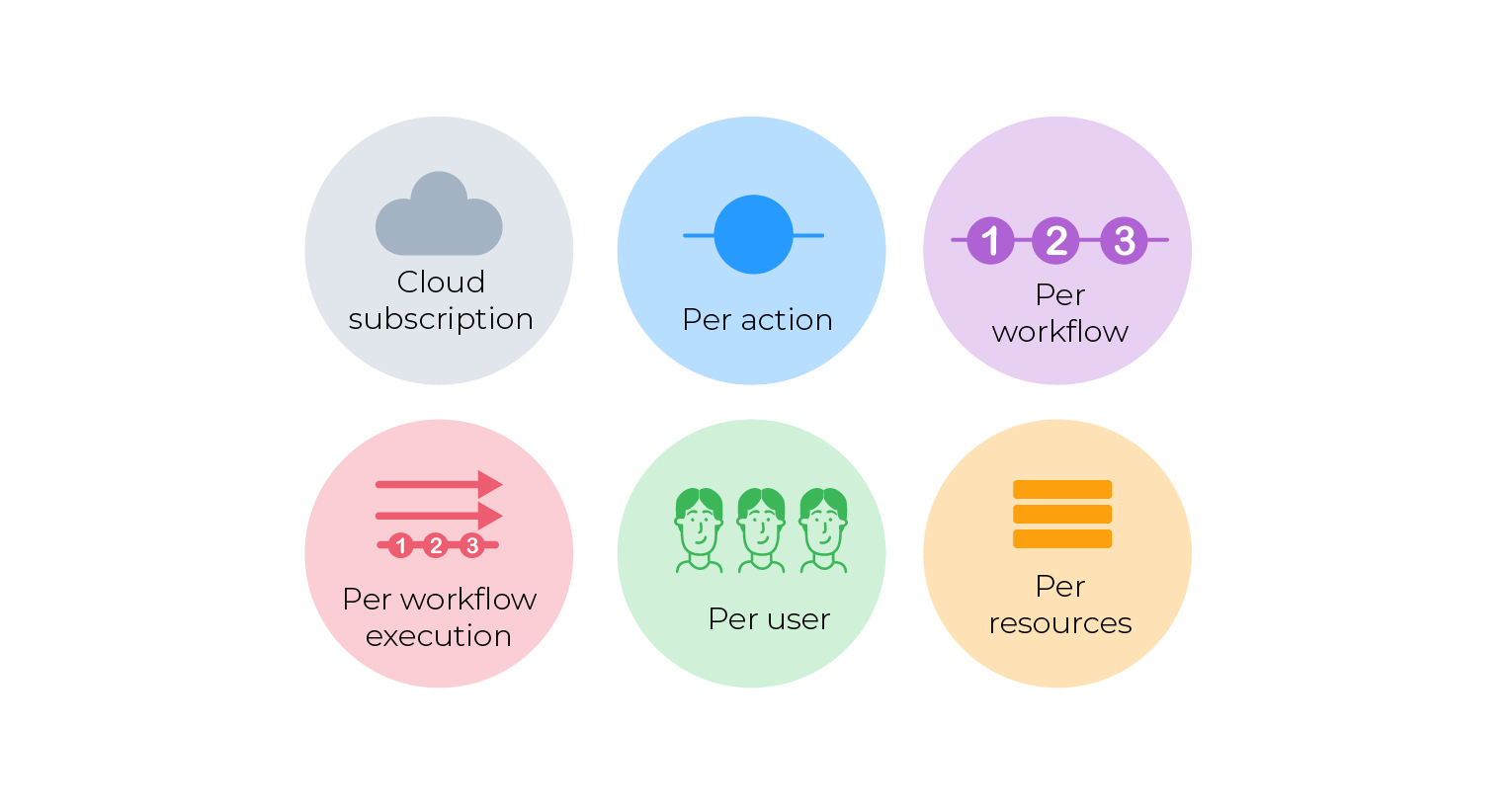 Microsoft Automation Licensing
Jun 14, 2021 3:49:00 AM
In recent years Microsoft has released a variety of automation tools that are designed to increase personal productivity and business efficiency. With no code, low code, scripted and fully coded automation tools available, it is now possible to automate almost every business process with a Microsoft feature.
In this blog, we take a look at the licensing requirements of various Microsoft automation tools, so that your business can ensure it is fully prepared for its automation project.
Microsoft automation programs and features
Depending on your teams' requirements and IT resources, there are a variety of potential Microsoft automation programs, tools and features available. Whether you operate a small business or a large enterprise that needs to operate at scale, the Microsoft Automation ecosystem offers a range of solutions, including:
Robot Process Automation (RPA) – RPA offers users the ability to automate certain UI flows within the Power Automate Desktop, without prior coding knowledge.
No-code - Microsoft Flow is a platform that enables users to build secure automated workflows, with a no-code fully guided experience.
Low code – Within Logic Apps, automated workflows are created within an easy-to-use visual designer, which is combined with a low-code workflow definition language.
Scripting – It is possible to use scripting to create a PowerShell runbook within the Azure automation tool, with scripts held in the Azure serverless cloud environment.
Coding – Through Azure Functions, it is possible to code components that execute in the cloud, as part of a more complex or ambitious automation solution.
For a more in-depth discussion of the various technologies, get the first overview in our Managers Guide to Microsoft Power Automate.
Microsoft automation program licensing
As you can see above, there are a variety of potential Microsoft automation tools and programs available, which means there are many aspects to consider from a licensing standpoint. Microsoft understands that many businesses operate in a hybrid world when it comes to programs, so there are tools that are licensed by individual users under their Office 365 licensing.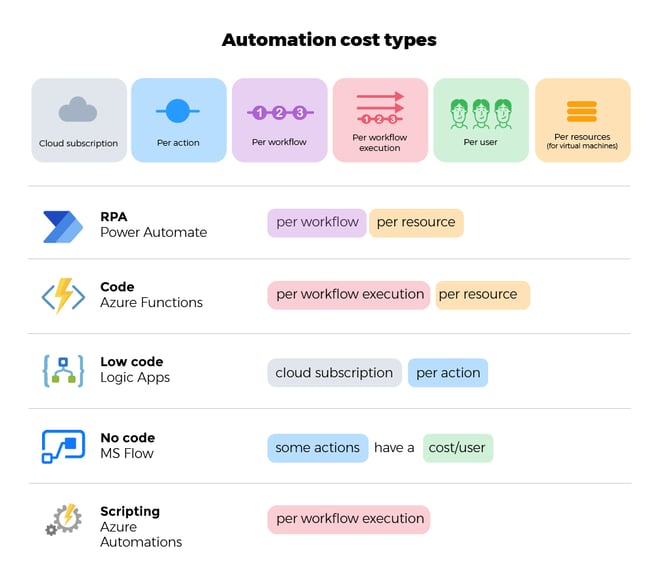 However, there are some programs which are licensed separately and others with licensing that depends on usage minutes. With so many potential licensing requirements, it is no surprise that many businesses find licensing a difficult area.
The various licensing modes within Microsoft applications include:
Subscription user-based licensing – This tends to be the default licensing model within Microsoft 365, with the license carried within individual user profiles. If a user has defined computers which are not often shared, this level of user activation tends to be useful.
Shared computer activation – There are some Microsoft programs which can be deployed to a single computer, with licensing allowing multiple users to log in with their own account. This is the preferred configuration for Microsoft apps which are used with Virtual Desktop Infrastructure (VDI) and Remote Desktop Services (RDS).
Device based licensing – This form of licensing does not require users to hold an individual Azure Active Directory account and there is no requirement for user level activation. This is useful in shared devices which are accessible to multiple people, as there are no limits to sign-ins within the range of Microsoft applications.
Unattended licensing – For those interested in connections, applications, and processing to streamline workflows and automate applications, unattended licensing is often required. As automated processes are unattended, it is not always advisable to leverage traditional user level licensing.
Examples of automation licensing
Azure Process Automation:
In terms of simple licensing, Azure process automation is a useful example, as licensing is designed to relate to job runs. Process automation is charged per job execution minute each month, with the license including a set number of free units every month. Whenever an additional job or watcher runs via process automation, there is a charge.
Power Automate:
This is a more complex example of automation licensing, as there are 3 potential licensing options. It is possible to choose a license which allows a user to run unlimited flows or with the additional ability to automate legacy applications through the use of RPA and AI. In addition, the flow plan licensing option is available which allows organisations to implement a number of flows, with limits on capacity across the organisation.
Although the above examples seem quite straightforward, there are varying degrees of complexity when it comes to the smaller details, for example:
If you need to implement unattended flows, there is an additional charge required for an add-on license.
If you plan on using any of the Microsoft AI Builder services, this is only available within a per user attended plan with the maximum available 5000 credits.
In terms of per-flow licensing, if your business reaches more than 15,000 flow requests per day, there will be an additional charge.
There are some connections which require premium connectors, with each user needing to be licensed individually. Although, some licenses such as Dynamics 365 include both standard and premium connectors.
It is possible to deploy unattended RPA flows on Virtual Machines, however, there is a limit and queues can form if too many automations are set to run on the same machine.
There are some standard connectors and flows which are included within Office 365 usage rights, in terms of scheduled and ad 'hoc requests.
As you can see, there are many potential stumbling blocks for businesses, especially if automation levels and costs are increasing. Although managing licensing within automation can be complicated, there are many benefits for businesses of every size. From increased productivity through to reduced staffing requirements, thanks to the time-saving workflows and effective automation.
However, to achieve the best possible solution for your business it is important to build effective connections, maintain automation and manage licensing. If you would like to find out more about Microsoft automation or the various licensing requirements, our team of IT experts are ready to assist, the first Automation consulting hour is free.