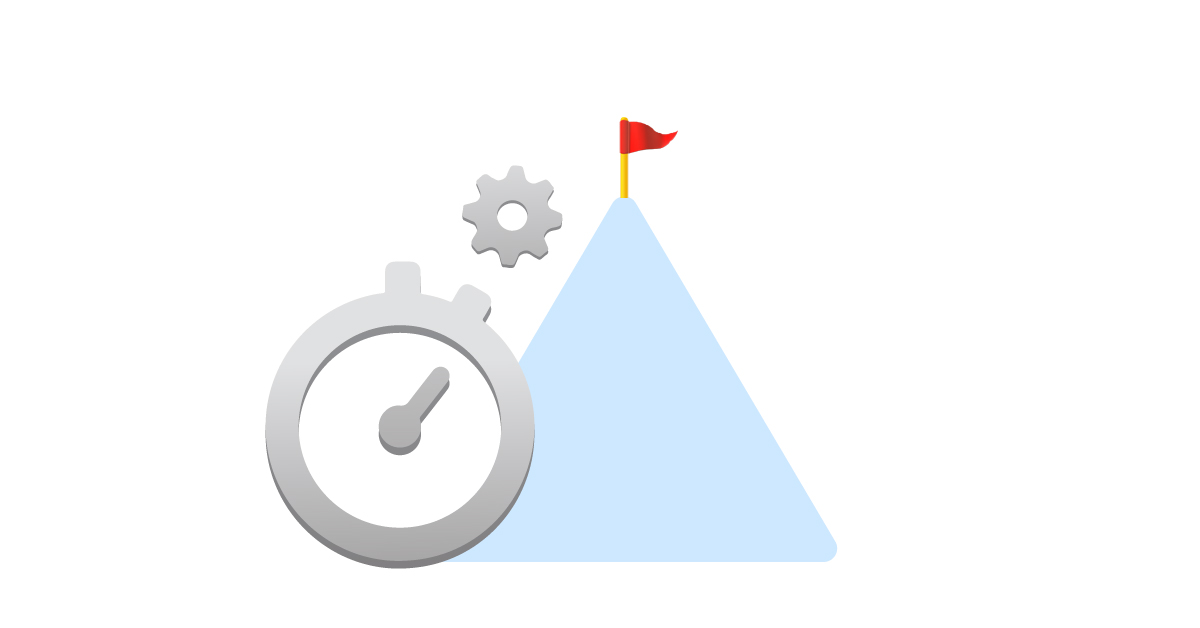 Re-engineering your processes? Don't delay - automate today!
Feb 11, 2022 5:11:44 AM
In increasingly competitive marketplaces, organisations are often scrambling to improve business processes in the hope of gaining a competitive edge. However, change doesn't always require a reinvention of the wheel. So, why start from scratch with re-engineering processes when your business could benefit instantly from process automation?
We understand that many business managers will be concerned that changes often require a substantial budget and time-consuming commitments; however, when it comes to Automation, this is far from the reality. The benefits readily available from automating your time-consuming processes cannot be ignored. There is simply no need to spend hours trying to re-engineer processes before delving into Automation. If you are a smaller company and believe that you are too small for even trying to Automate, you may benefit from the Point of view in this short blog Too small for Automation?
In our experience, the best outcome is always achieved when businesses automate first. Don't let your business get left behind, bite the bullet and take the first step towards a more efficient, simple, and streamlined way of working!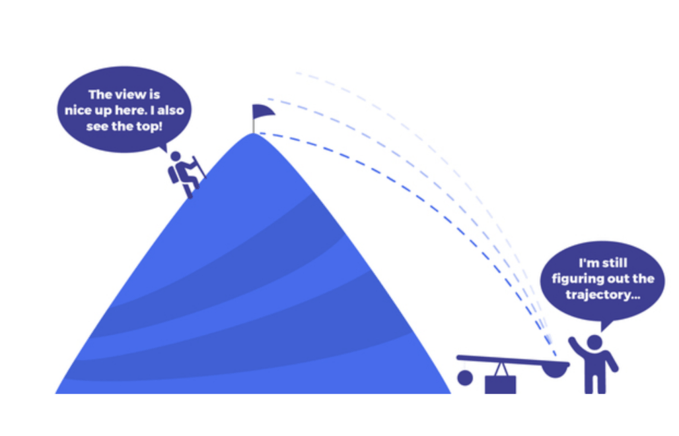 Why is process re-engineering before automating so tricky?
It is only natural to dislike change; after all, familiarity makes us comfortable, which is one of the main reasons process re-engineering can be so tricky. The more complex a process is, the more people will be involved, and with so many stakeholders and passionate individuals voicing their opinions, it can be hard to see the light at the end of the tunnel.
If Automation is the end goal, adding process re-engineering into the mix can quickly lead to a waterfall of opinions, suggestions, and complications rather than an agile approach to project management which is often far more efficient.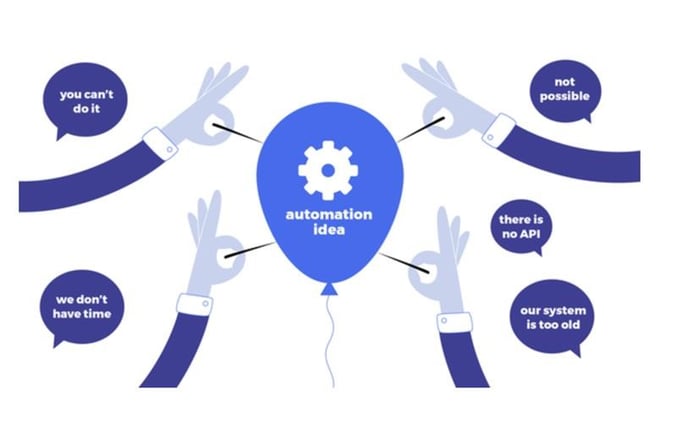 However, times have to change if businesses are to stay ahead of the competition. While large process re-engineering projects can quickly throw a spanner in the works, in comparison, well-planned automations are much faster to execute.
In reality, achieving early wins with successful automations will always be 10x better than the potential promise of automating in x number of years when processes are reconfigured. Your business will instantly save money, reduce pressure on staff, and the newly automated workflows will help you see the areas that urgently require process improvement.
Suppose processes do need to be reconfigured in the future. In that case, automated processes are straightforward to adjust, so there should be no concerns about being stuck with a workflow that cannot adapt to changes, new demands, market opportunities and new technologies. After all, it is much easier to make changes within an automation tool than trying to train a team of people.
The benefits of automating your existing processes
It is important to remember that there is always a reason why current processes exist, and they must be working effectively if your team are following them. Although there may be tweaks and improvements to make, in many cases, it is unlikely that they will be urgent, the wheel does not need reinventing; it needs realigning.
Diving into Automation does not need to be daunting; with the development of new technology such as Robotic Process Automation (RPA) it is easier than ever! We guarantee that achieving reliable process automation will be much easier than you expect, and what's more, thanks to the development of tools such as Microsoft Power Automate, there is no need for high levels of technical experience or expensive IT support.
Of course, processes could benefit from being re-engineered, especially if you are looking to refine and improve efficiency. However, automating the current processes first will help highlight the areas that need improvement, and the automated workflow will naturally become more efficient, less error-prone, and more robust.
As more automations are created, a more complex map of the entire business process will gradually be achieved without lengthy meetings with multiple stakeholders. The actual process of automating will quickly highlight the critical workflow bottlenecks within the business' operations, making it much easier for the teams involved to make a compelling case for re-engineering these processes.
It is only natural for your team to feel nervous and apprehensive about opening their well-known processes to Automation. As your business builds momentum and support for Automation, the larger scale and more complex processes can be brought forward for re-engineering and automating at a most beneficial pace to your business.
Once this stage is reached, the individuals who may have resisted change initially will be aware of the benefits changes can provide, and their willingness to delve into process re-engineering will also gain momentum.
What is the process of automating a workflow?
Firstly, you need to list the workflows that will benefit the most from Automation. These don't need to be the most complex processes; think about workflows that your team completes regularly which are tedious and time-consuming. Automation is designed to make your life easier, so start by making a list of those annoying and repetitive jobs everyone hates. For a structured process to identify use cases for automation fast, go to Automation Use case selection
Once you have a list of processes to automate, it is time to delve into the world of Microsoft Power Automate and its RPA function, UI flows. The platform can provide every business with accessible automation opportunities. The built-in RPA capabilities make it possible to record an employee's workflow, which can then be digitally converted through the Power Automate user interface into a fully automated workflow.
Not only does the RPA function altogether remove the need for time-consuming process planning, but you can be sure the exact mouse clicks, keyboard inputs and software used will be accurately recorded without the risk of human error. From comparing invoices against delivery notices to transferring data from emails into other systems, RPA will provide rapid results and an excellent return on investment.
Finally, Power Automate will analyse the recording to identify the best way to automate the process based on your existing tool stack. As more workflows are recorded, the system can consolidate these to provide additional efficiency benefits. More than 200 connectors for applications within Power Automate are available, so it will be possible to create streamlined and automated workflows if you use Dynamics 365, Excel, LinkedIn, Dropbox or Azure SQL. You want to understand more read the manager's guide to Microsoft Power Automate
How can NudgeIT help?
Here at NudgeIT, we are passionate about helping businesses hit the ground running with practical and highly efficient automated workflows. We have worked with so many business owners and managers who are thinking of redesigning processes before starting automation projects; however, in our experience, improving processes is often a highly time-consuming task with no end in clear sight.
Our goal is to make your life easier by helping your team to automate their tedious tasks, lower your costs, improve accuracy and quality, and ultimately provide an excellent return on your investment. We can assist with every aspect, from the initial planning phase to the deployment of automations, and we are more than happy to offer an Automation free one-hour consultation to help you bite the bullet and get the ball rolling.